Greetings to all fellow Xanthians and Mundanes alike! :)
Welcome to:
Compewter's world of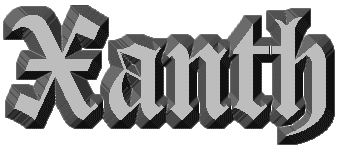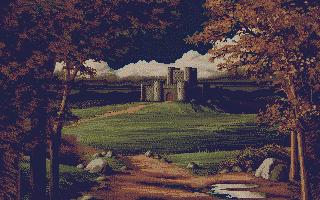 About Xanth
Xanth is a world very much like the mundane state of Florida but it differs in several ways and one of the major aspects is the existence of magic. The World of Xanth contains quite a bit of magic and everyone born on Xanth has a magic talent that is unique and all their own. Some people are born with regular run of the mill magic while others are born with very strong magical talents. Those with the strongest talents are called magicians and only a magician can rule as King of Xanth. The world of Xanth is populated by all manner of creatures likes Ogres, Harpies, Goblins and Dragons and Centaurs and while some of the creatures are friendly, some are not. Should any of you mundanes wish to visit Xanth, please try to find a habitant of Xanth as soon as possible upon entering Xanth since seemingly innocent things are not as innocent as they first appear.
The world of Xanth is truly something to behold and everyone who lives in Xanth considers themselves lucky not having to live in the world of mundania since mundania is just that : mundane. Xanth used to be a secret world but the Muses of Parnassus have gotten a bit sloppy recently and have allowed some of the history of Xanth to escape and reach Mundania. Currently, Mundanes have access to 19 books about the World of Xanth which describe the good people of Xanth and their many wonderful adventures. Mundanes should read these books as they provide a source of great reading and imagination as well as tips to all traveler wishing to visit Xanth.
Enjoy your stay while in Xanth and Harpy Reading! :)
This page would have not been possible without the help of several thread members. I wish to thank each and every one who has been helpful with the creation of the page, in particular, I really wish to thank Fantastic Faux for the Xanth links provided on this page as well as cHaMeLeOn for allowing me to join the Xanth Thread in the first place and to all the members of the Thread for all their wonderful ideas regarding this page. I would also like to thank Lady Blue for the use of the Xanth Thread logos and banners as well as thank Jaellyn Garrett for providing me with the castle background image found on this page. I would like to thank Sue at KnS Design for her generous permission for the use of the above Xanth Logo. If you need help with the design of a business or personal web page at reasonable rates, visit their web site at http://alabanza.com/ksdesign/ . Thanks ever so much everyone! :)
Greetings everyone. It took me a while to find this in my archives but here is the original announcement from the Xanth Thread from when I first joined it. I really wanted to be Grey Murphy at the time when I joined but he was already taken so since I have a technical background, I decided to choose Compewter instead since this is closer to my personality than any other characters in the world of Xanth and I am not the most original person when it comes to ideas so I did not wish to try to create a new character from scratch. I simply lack the imagination to do so. Well, here it is...........
~~~Com Pewter~~~
E-Mail: <ace942@bellsouth.net>
Persona: Com-Pewter
Talent: Ability to change local reality
My Bio follows
Real name: Jose Olivera Jr.
Email: ace942@bellsouth.net
Age: 34
Gender: Male
Home: Miami, Florida (Mundania)
Persona: Com-Pewter
Talent: Ability to change local reality
Birthday: October 31, 1962 (Halloween!)
Favorite Xanth Novel: Man from Mundania
You can of course find out about a great deal more about myself
by visiting my web page at the following URL:

http://members.icanect.net/~ace942/index.htm
I first got introduced to Xanth by accident (or knowing how things really work in Mundania, maybe not). My cousin from New York was visiting for about a week and since he enjoys reading as much as I do, he often buys a paperback book to read on board the airplane. He was staying in our home for about a week and as he was going home, he forgot about the book that he was reading at the time (Man from Mundania). I saw the cover and I thought it might be interesting so I decided to read it first and then I would send it back to him in the mail.

Well, you can guess how things turned out. I absolutely fell in love with the book and Mr. Anthony's writing style. When I noticed that this was a series, I just had to have every book written about Xanth. I went to a local used book store since it seems that some of the books were out of print at the time and I managed to get the entire series up until then. I currently own all of the first 18 books and at this writing, book 19 has just come out so I will be obtaining it as soon as I find it on the shelf.
In addition to all the books, I also have the Xanth Computer game on CDROM with all the voices. Those of you who might need some help with the game, feel free to write as I have solved the game. I can either give hints or if you are really stuck, I have a walk through that I could send you as an email attachment.
I have also read his entire Adept series and well as his mode series, plus I have read some of the one time books like Through the Ice, Firefly, Kill-O-Byte and Shade of the Tree, the Caterpillar question and several others books that Piers has collaborated with other writers.

Piers Anthony is by far my favorite writer and I always look forward to just about anything that he writes. Feel free to email me about anything with regards to Xanth or Mr. Anthony's writing style.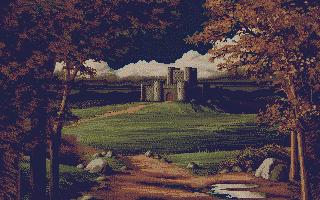 These are the xanth links that I have either found myself on the web or have been provided the link by one of the members of the Xanth Thread. If you have a Xanth related link that you have found or that you would like to have included with these links, please email me directly rather than the thread at:

ace942@bellsouth.net
Enjoy the links everyone and Harpy Reading! :)

Hi Piers (Piers Anthony's official web site)
Magician's Humphrey's Xanth Ring
The Piers Anthony Thread (PATH)
The following list of books are the books that have been written by the Muses of Parnassus and somehow have been smuggled into Mundania without their knowledge. Rumor has it that some mundane hack writer by the name of Piers Anthony claims to have written these novels but those of us true Xanthians know better than to believe a mundane could ever write such a wonderful series of stories. With that aside, here is the list of the Xanth novels as they have been written by the Muses in their current order.

1) A spell for Chameleon
2) The Source of Magic
3) Castle Roogna
4) Centaur Aisle
5) Ogre, Ogre
6) Nightmare
7) Dragon on a Pedestal
8) Crewel Lye: A Caustic Yarn
9) Golem in the Gears
10) Vale of the Vole
11) Heaven Cent
12) Man from Mundania
13) Isle of View
14) Question Quest
15) The Color of Her Panties
16) Demons Don't Dream
17) Harpy Thyme
18) Geis of the Gargoyle
19) Roc and a Hard Place
20) Yon Ill Wind
21) Faun and Games
22) Zombie Lover
23) Xone of Contention
24) The Dastard
25) Swell Foop
26) Up in a Heaval
27) Cube Route
28) Currant Events
29) Pet Peeve *
30) (more to be written)


* These books have not been smuggled into Mundania yet. The Muses are being very careful with the future versions of Xanth books.

In addition to the Xanth books, there has been a Visual Guide to Xanth as well as 2 game books that were put together by Piers Anthony and Jody Lynn Nymph......umm.....Nye. The Visual Guide to Xanth is available from Avon Publishing while the 2 Xanth game books ( Ghost of a Chance and Encyclopedia of Xanth) were published by Tor Books.


Back to the Main Page